Our very own Creative Director, Lindsey Nickel-de La O, showed Ignite Tampa Bay the power of MORE a few weeks ago at the Cuban Club Theater in Ybor City. She delivered a powerful five-minute presentation to a sold-out crowd of around 350 people.
Lindsey spoke about the "I AM More" educational platform, which she helped develop last year with Girls Inc. of Sarasota. The curriculum can be used to empower girls of all ages and directly combats negative media messaging, bullying, eating disorders and challenges girls face at home.
Lindsey's emotional presentation sparked real-time responses from the crowd via Twitter.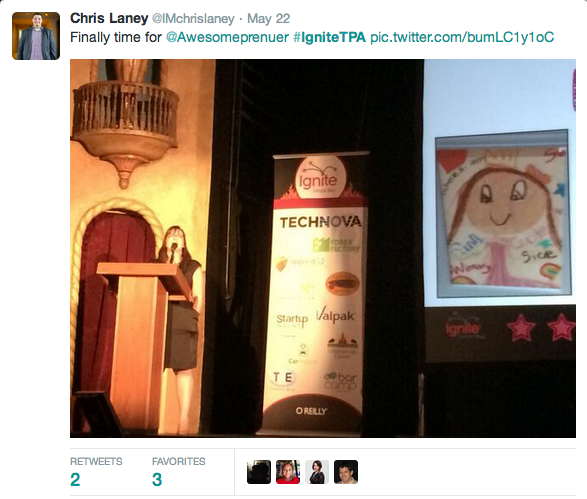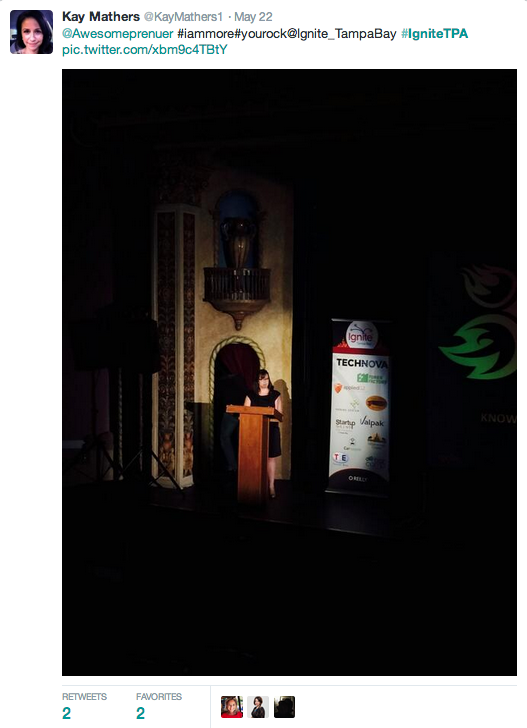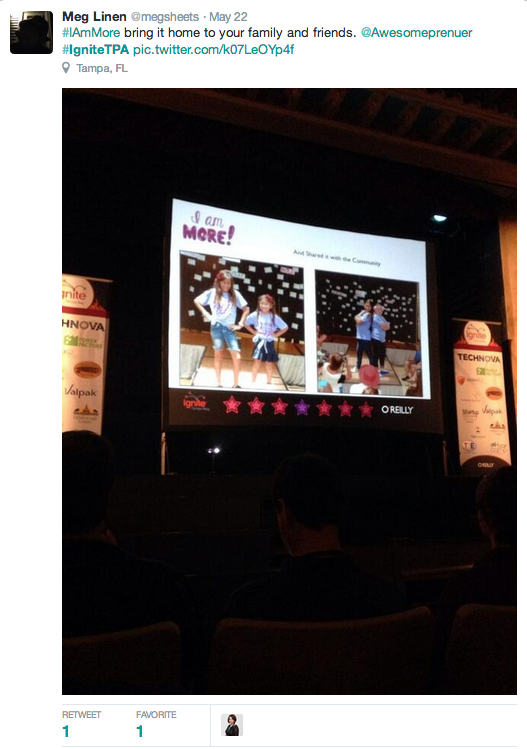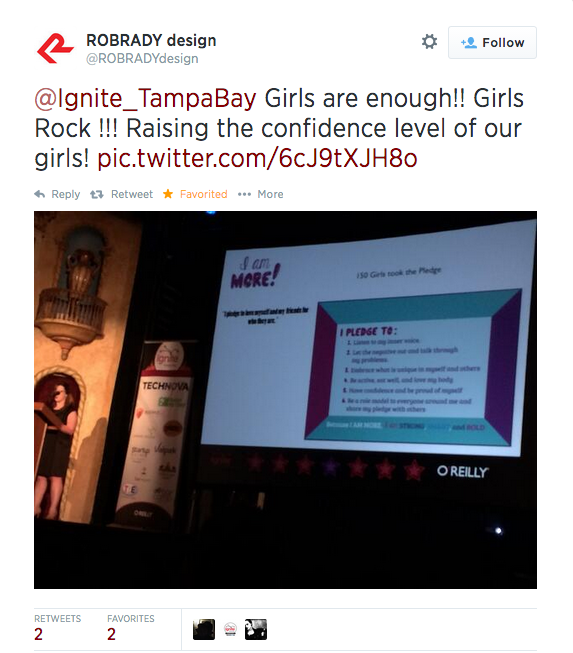 "It was an honor to present at Ignite Tampa Bay on a topic so close to my heart— empowering girls to 'be more' and to be their best selves," said Nickel-de la O.
Lindsey and Girls Inc. of Sarasota hope the "I AM More" curriculum will be implicated in schools across the country. "This program has the potential to increase self-esteem, courage and community in girls across the country," said Lindsey. "Presenting at Ignite helped broaden the reach of this program and hopefully made some people consider contacting Girls Inc. of Sarasota or myself to get involved."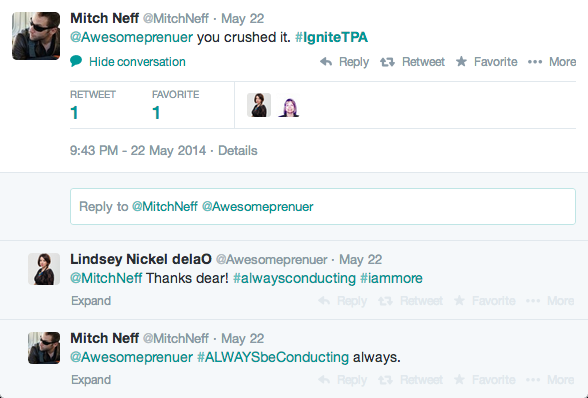 About Ignite:
Ignite started in Seattle in 2006 and debuted in Tampa Bay in 2006. Brady Forrest, Technology Evangelist for O'Reilly Media, and Bre Pettis of Makerbot.com, formerly of MAKE Magazine, started the international community. Each speaker is given a very strict five-minute time limit to present with only 20 slides that advance every 15 seconds.