In October, the Sarasota Architectural Foundation hosted the Sarasota MOD Festival, showcasing Sarasota's inventory of mid-century modern architecture with lectures, house tours, trolley tours and a boat tour.
As home to the Sarasota School of Architecture and several buildings of note by acclaimed architects including Paul Rudolph, Victor Lundy and William Zimmerman, Sarasota is the perfect spot for a celebration of great architecture and design.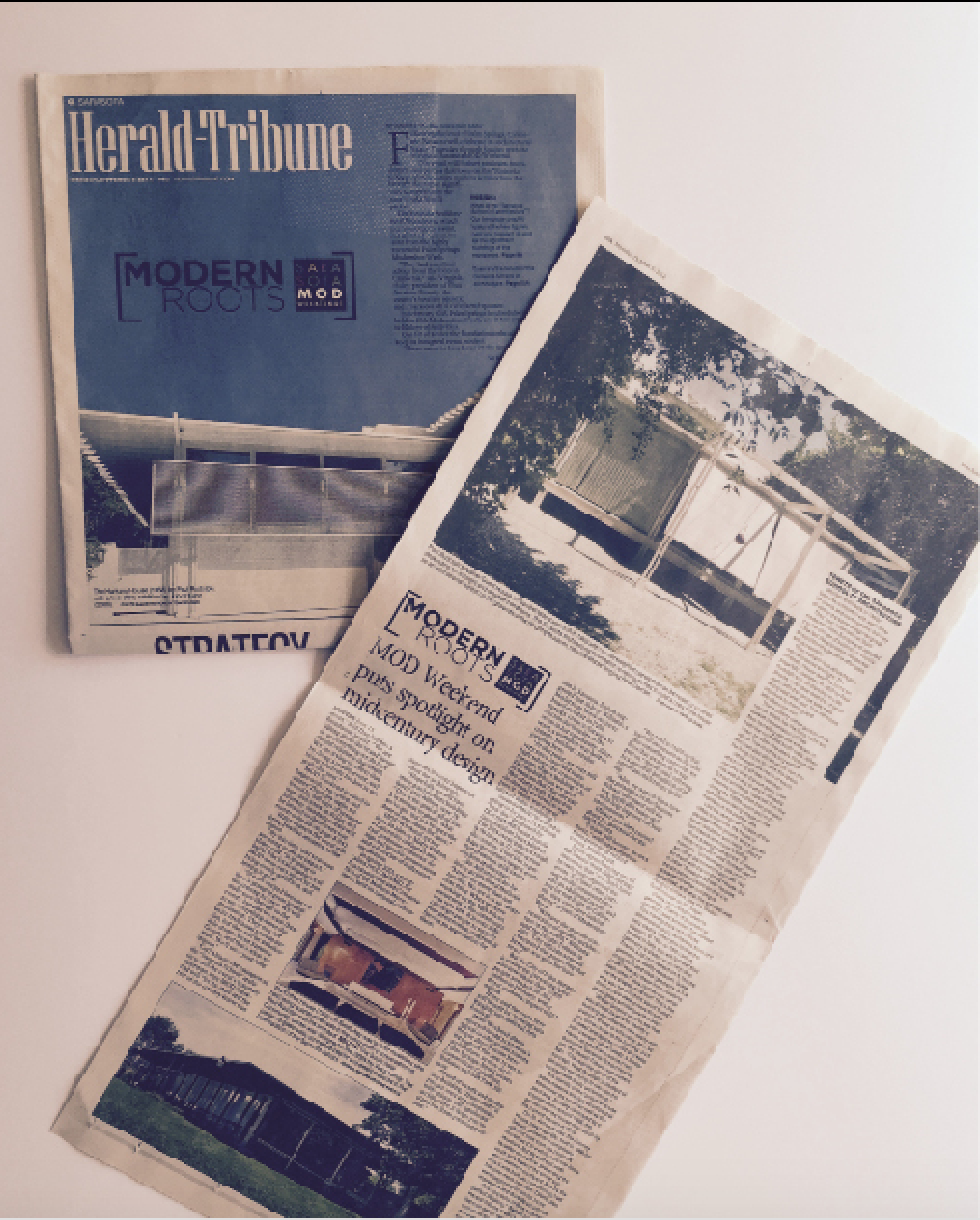 Nickel Communications teamed up with consultant Susan Harkavy to bring in several journalists from across the country, all writing for major publications, including Architectural Record, Modern Magazine, Coastal Living, AIArchitect, Architect's Newspaper and Tropic Magazine.
Nickel and SAF also developed another collaboration by working with Visit Sarasota to fund travel expenses for the journalists to attend MOD.
During the four-day festival, Nickel was the official on-site public relations firm, working with the journalists to make sure they connected with the best sources and got all the facts they needed to write compelling stories.
The journalists wrote wonderful pieces about MOD and Sarasota's architecture and in total, the articles garnered an audience reach of about 30 million, which will help drive attendance to next year's festival and ensure that it becomes even more successful event.
If you are in need of fresh creative or a big splash in the media for your upcoming event, contact [email protected]. See all our work at NickelCommunications.com.